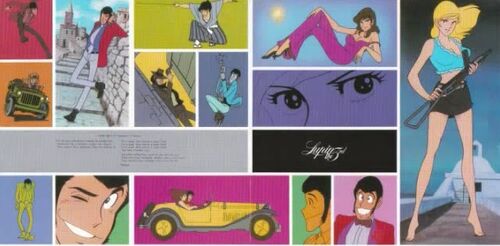 The Red Jacket Era is an epoch, or period of the Lupin the 3rd franchise which lasted from 1977 to approximately 1984. During this period, several inclusions of Lupin the 3rd related media were released such as the famous Shin Lupin III and the critically acclaimed film, The Castle of Cagliostro. Due to the overall well-reception of these adaptations of Monkey Punch's original comic, The Red Jacket Era is considered by many to be The Golden Age of Lupin III.
Pages in category "Red Jacket Era"
The following 4 pages are in this category, out of 4 total.
Ad blocker interference detected!
Wikia is a free-to-use site that makes money from advertising. We have a modified experience for viewers using ad blockers

Wikia is not accessible if you've made further modifications. Remove the custom ad blocker rule(s) and the page will load as expected.