"Lupin's Day Off" is the sixteenth episode of the Blue Jacket series. It first aired in Italy, as the seventeenth episode in the broadcast, on October 19, 2015. It airs in Japan on January 21, 2016.
Synopsis
The job of the day is to go eat delicious sushi! Lupin, Jigen, Goemon hit the road with a lost dog that Lupin promised to deliver to Fujiko on her cruise. It's a long-awaited holiday, but Zenigata is hard-working as ever and the dog creates quite a fuss. What will become of Lupin's day off?
Staff
Screenplay: Erika Yoshida
Storyboard: Masayuki Kojima
Production: Yoshitaka Nagaoka
Animation director: Sadahiko Sakamaki
Trailer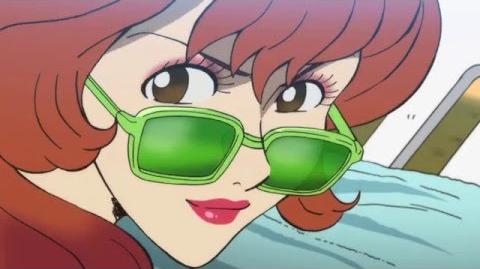 Ad blocker interference detected!
Wikia is a free-to-use site that makes money from advertising. We have a modified experience for viewers using ad blockers

Wikia is not accessible if you've made further modifications. Remove the custom ad blocker rule(s) and the page will load as expected.