"Operation Infiltrate High School!" is the fifteenth episode of the Blue Jacket series. It first aired in Italy on October 12, 2015, as the sixteenth episode of the broadcast. It aired in Japan on January 15, 2016 and October 14th, 2017 in America.
Synopsis
Lupin has stolen the "Cleopatra's Heart", a diamond with a fickle nature that never stays with one owner for long. It lands by chance in the backpack of a high school student, and to retrieve it Lupin goes undercover as "Professor Pierre". But the students are tougher than they seem, and the other teachers seem to be up to something...
Staff
Screenplay: Yuya Takahashi, Ryosuke Fujisawa
Storyboard: Nobuo Tomizawa
Production: Keiko Oyamada, Taku Yamada
Animation direction: Yuya Takahashi, Hiroaki Noguchi
Animation direction assistants: Nam Hyeonsik, Ryu Hyeonjin
Chief animation director: Koichi Suenaga
Trailer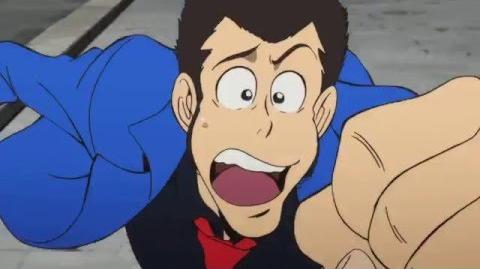 Ad blocker interference detected!
Wikia is a free-to-use site that makes money from advertising. We have a modified experience for viewers using ad blockers

Wikia is not accessible if you've made further modifications. Remove the custom ad blocker rule(s) and the page will load as expected.