"The Magician's Left Hand"
is the fifth episode of the
Blue Jacket
series.
Synopsis
Fujiko joins a circus and befriends Luca, a young man who is the heir to the secret and highly sought-after formulas of a now-deceased magician. Luca is enchanted by her. Soon, however, it seems like Fujiko's life is in danger. Lupin and Jigen investigate.
Trailer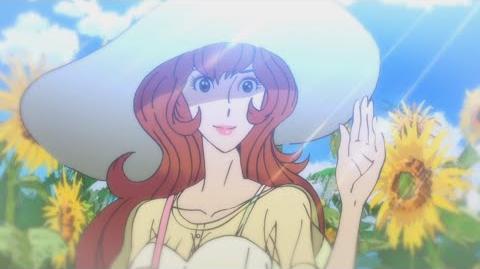 Notes
Lupin and Jigen's disguises are similar to those worn in Keep an Eye on the Beauty Contest.
Ad blocker interference detected!
Wikia is a free-to-use site that makes money from advertising. We have a modified experience for viewers using ad blockers

Wikia is not accessible if you've made further modifications. Remove the custom ad blocker rule(s) and the page will load as expected.