"Welcome to the Haunted Hotel!" is the eighth episode of the Blue Jacket series. It was first aired in Italy on September 13, 2015 as the ninth episode, and will air in Japan on November 19, 2015.
Synopsis
Lupin and Jigen spend the night at a castle on the outskirts of Florence, now famously known as a haunted hotel.
Staff
Screenplay: Satoshihiro Suzuki
Storyboard: Kojima Masayuki
Production: Masaki Utsunomiya
Animation director: Kakinouchi Narumi, Mika Sawada
Chief animation director: Koichi Suenaga
Trailer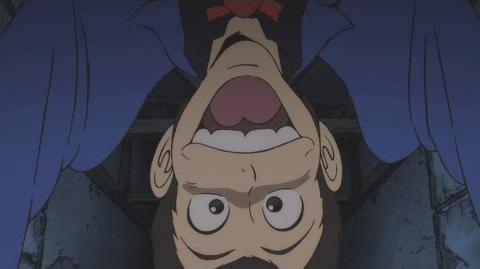 Plot
Notes
This episode pays homage to The Castle of Cagliostro.