"With a Gun in My Hand"
is the fourth episode of the
Blue Jacket
series. It first aired in Italy on August 30, 2015, and later in Japan on October 22, 2015.
Synopsis
Jigen stops at a local hospital to get painkillers for his toothache and unintentionally provokes the local mafia. They have a monopoly on arms in the town and take Jigen's gun. With the help of an old patient named Nino and a doctor named Livia, Jigen is determined to get his gun back from "Non-Lethal" Eric, the sadistic gang boss who wants to teach Jigen a lesson.
Characters
Livia (Voice: Sayaka Ohara)
The local doctor who operates on Eric's victims.
"Non-Lethal" Eric Orujani (Voice: Yōhei Tadano)
Crime boss and sadist who likes to injure his victims to the point of putting them in a permanently comatose state without killing them.
Nino (Voice: ?)
A hospitalized old man who offers Jigen some of his painkillers.
Staff
Screenplay: Tomohiro Suzuki
Storyboard: Kazuhide Tomonaga
Production: Hisaya Takabayashi
Animation Direction: Toshihiko Masuda, Yumiko Shirai, Hiroaki Noguchi
Chief Animation Director: Hisao Yokobori
Trailer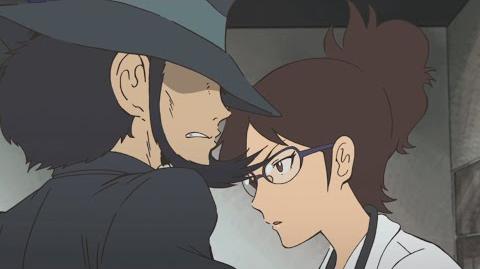 Ad blocker interference detected!
Wikia is a free-to-use site that makes money from advertising. We have a modified experience for viewers using ad blockers

Wikia is not accessible if you've made further modifications. Remove the custom ad blocker rule(s) and the page will load as expected.