"Zapping Operation"
is the seventh episode of the
Blue Jacket
series. It was first aired in Italy as the eighth episode in the broadcast on September 13, 2015. It aired in Japan on November 12, 2015.
Synopsis
Agent Nyx's daughter is kidnapped, but the car she is hidden in ends up getting commandeered by Lupin as he escapes a robbery.
Staff
Screenplay: Yuya Takahashi
Storyboard: Toshihiko Masuda
Production: Hiroshi Ikehata
Animation director: Koji Masuda, Toshihiko Yamakawa
Chief animation director: Hisao Yokobori
Trailer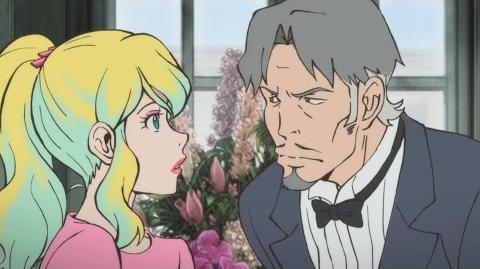 Ad blocker interference detected!
Wikia is a free-to-use site that makes money from advertising. We have a modified experience for viewers using ad blockers

Wikia is not accessible if you've made further modifications. Remove the custom ad blocker rule(s) and the page will load as expected.